Every moment presents an opportunity and a choice.
Get going today with your home and business organizing! Organizing Made Easy will help you clear your space of clutter and simplify your organizing challenges.
Owner of Organizing Made Easy
Certified Virtual Professional Organizer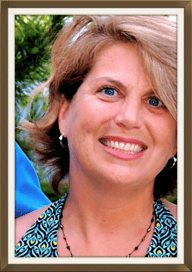 Providing professional organizing & productivity support for homes and businesses and Certified Virtual Professional Organizer offering Virtual Organizing Services.
Member of the National Association of Productivity & Organizing Professionals (NAPO)
NAPO Specialist Certificate in Residential Organizing
Recipient of NAPO Golden Circle distinction
Member of the Institute For Challenging Disorganization (ICD)
Level I, ICD Foundation Certificate of Study in Chronic Disorganization
Level I, ICD Certificate of Study in ADHD
Organizing Made Easy was launched with one strongly held philosophy that will always be our guiding principle.. It's all about you.
Have you ever tried to organize your life?
Sometimes you may have found organizing easy and other times you may have found it very hard. Sometimes there just isn't enough time to clean things up. Other times you can't seem to find any free space!
We're here to help! If you're ready to simplify your life, contact us today!